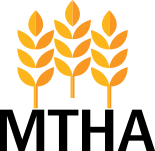 The Master's degree in Food Technology & Safety, accredited by CONEAU Category A, Res 418/12, brings together the capacities of four Academic Units of the National University of La Plata with a track record of training human resources and undertaking research and development tasks in Food Technology and Hygiene.
School of Exact Sciences: it has a proven reputation in biochemistry and technology areas for giving undergraduate and postgraduate courses, and especially in human resources training and the performance of research and development tasks inherent to the food industry field through the Center for Research and Development in Food Cryotechnology (CIDCA).
School of Engineering: in its Chemical Engineering Department, undergraduate and postgraduate courses are given, and doctoral thesis works related to Food Engineering are carried out.
School of Veterinary Sciences: it has a proven track record of teaching undergraduate subjects and delivering postgraduate courses, especially in the area of ​​Hygiene, and awarding the Clinical and Industrial Bacteriologist degree.
School of Agricultural and Forestry Sciences: it teaches subjects related to the transformation of raw materials for food production and also develops related research activities.